Read more about GSD's new partnership with ZuBlu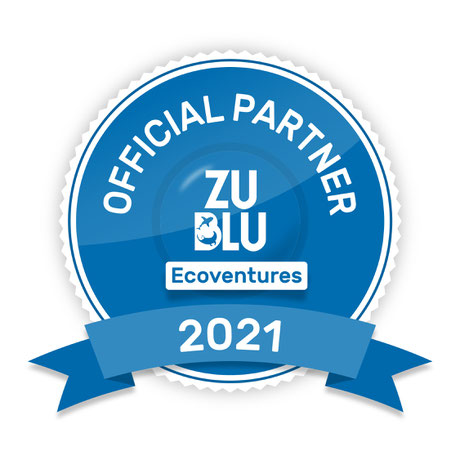 We are proud to announce our partnership with ZuBlu, a dive travel agent with over 500 eco-friendly resorts, liveaboards, and dive centres to choose from. Their unique search tool puts the power of discovery firmly in your hands and brings you the very best sustainable ocean adventures in the world's top diving destinations.
As divers and ocean advocates, we love to explore. Pushing further to discover new places, encounter new creatures, and work through that ever-growing bucket-list. And with the ocean covering around 70% of our planet we often find ourselves travelling long distances to far-flung destinations - posing a complicated ethical dilemma when we consider our role as ocean ambassadors and champions of sustainable travel.
The 'eco gap'
A recent survey of the ZuBlu community revealed that 92% of people want to dive more sustainably and 85% prefer to book eco-friendly options when travelling. Unfortunately, 75% struggled to find the information they needed to make a more informed choice - information such as where they should travel to, and who they should book their holiday with. This highlights a disconnect between scuba divers' desire to 'travel green', and their ability to actually do so.
This so-called 'eco gap' between eco-aware travellers and environmentally-responsible operators, is one of the reasons why the dive travel industry has yet to reach its full sustainability potential. Luckily, that's about to change...
ZuBlu's Ecoventures
Ecoventures is a unique selection of experiences chosen to help bridge the 'eco gap' - bringing together marine conservation programmes and willing sustainable travellers. A core part of ZuBlu's mission is to promote and connect conservation communities around the world, opening up possibilities for collaboration and communication. And, by providing travellers with a selection of hand-picked conservation initiatives, Ecoventures ultimately hopes to increase the adoption of conscious travel behaviour within the dive industry. 
Frustrated at their inability to balance a passion for diving with an appreciation for the environment and its protection, the dive community is in need of a simple, transparent, and authentic tool for booking sustainable travel options. And with Ecoventures, that's exactly what they get.
Travel with purpose
Unfortunately, that sad day will eventually come when your time on the program ends. But, you'll be pleased to know, your contributions to conservation don't have to. You can continue to support Galapagos Shark Diving - and the environment - every time you travel. That's because, when you book a dive trip with ZuBlu, they donate part of the cost back to Galapagos Shark Diving, so you can keep giving back just by doing what you love - travelling and diving. And, with over 500 sustainable resorts and liveaboards to choose from, you're guaranteed to find more eco-conscious holiday opportunities to enjoy. You can rest assured that your trip won't cost the earth, it'll protect it. 
What else is ZuBlu doing to address the 'eco gap'
ZuBlu is committed to sustainable travel and is determined to bridge the gap between travellers and the best eco-conscious resorts, liveaboards and unique experiences throughout the world. With a hand-picked portfolio of sustainable operators, alongside up-to-date, expert advice on how to travel more sustainably, they strive to help guests make more informed choices at every stage of their journey.
ZuBlu's new Ecoventures platform unites the two sides of their community in support of a more sustainable dive travel industry. Through Ecoventures, they take the hassle out of sustainable travel, and help guests give-back to the oceans and organisations that they love through conservation opportunities - or simply by booking their next dive holiday. And the benefits of Ecoventures reach well beyond one individual trip. These incredible volunteer opportunities will also improve guests' dive skills and knowledge of the marine environment, increasing their enjoyment and reducing their impact when underwater on all future dives.