Scuba Diving's 2023 Readers Choice Awards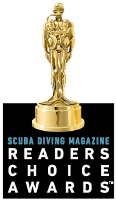 We are honored to announce that Galapagos Shark Diving was rated #1 for Best Overall Liveaboards in the Pacific and Indian Oceans in Scuba Diving's 2023 Readers Choice Awards. Readers ranked Galapagos Shark Diving in a total of nine Liveaboard categories, including first place for Level of Value and Best Overall. 
BEST LIVEABOARD: (Pacific & Indian Ocean)
Best Overall:  1st Place
Quality of the Liveaboard:  2nd Place
Quality of the Berths:  3rd Place
Quality of Rental Gear:  3rd Place
Quality of Staff:  2nd Place
Level of Value:  1st Place
Level of Luxury:  4th Place
Attention to Safety:  3rd Place
Quality of the Food:  3rd Place
---
Add more meaning to your next liveaboard trip while diving with whale sharks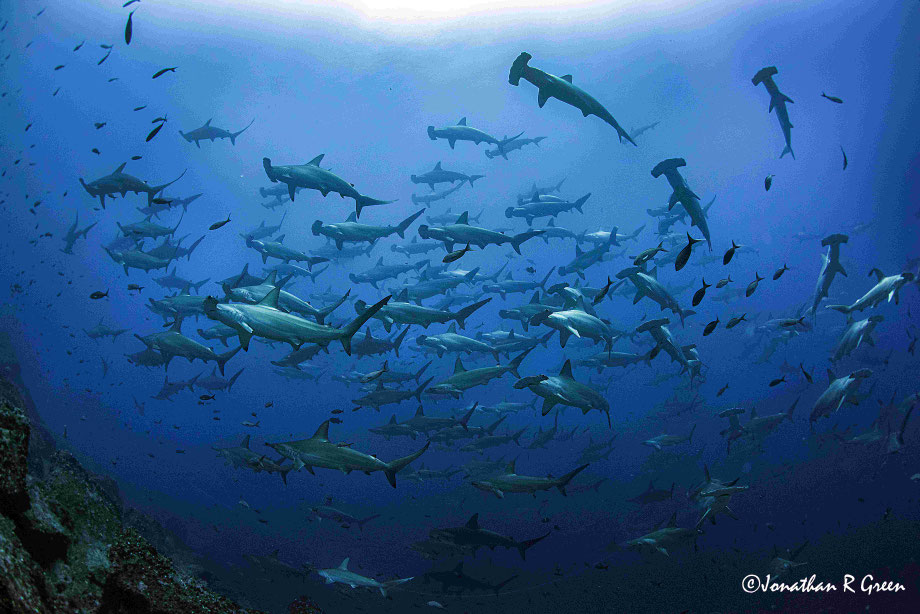 The team behind Galapagos Shark Diving—some of whom with up to 30 years of experience in the Galapagos Islands—believes that the best kind of diving is diving with a purpose. To create truly meaningful underwater experiences, they charter liveaboard trips in the Galapagos with a shark scientist joining every itinerary.
 Trips, either eight or 15 days, are all offered during peak season for shark encounters: June to October ushers in whale sharks galore, plus hundreds of hammerheads. It's an amazing experience made life-changing when coupled with all that the researchers offer, from talks about whale sharks to what's happening right now in conservation efforts.

This style of trip tends to bond guests, who keep in touch long after the trip is over. Best of all, 100 percent
of the profits are donated to the Galapagos Whale Shark Project to protect the islands and the animals living there.
CONTACT INFO
info@galapagossharkdiving.com
(WhatsApp): +593 999 66 7219
---
Each year, Scuba Diving's readers vote on their favorite dive destinations, operators, liveaboards, resorts, sites and more, bringing the Readers Choice Awards to life. Thousands of scuba divers weigh in, and new winners are announced on an annual basis. The full results of Scuba Diving's 2023 Readers Choice Awards will be published in Scuba Diving Magazine.